Sel & Miel
A Modern Brasserie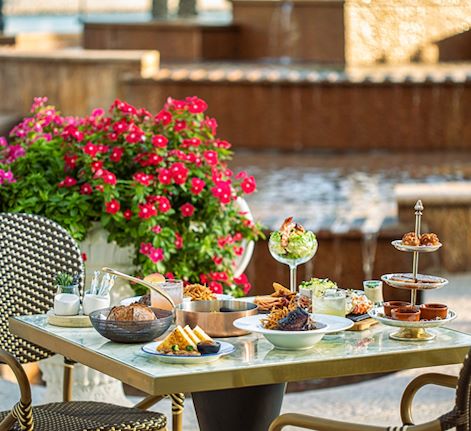 Sel & Miel features authentic recipes passed down from generation to generation. Each dish is a simple combination of flavors put together with passion and respect for each ingredient used.
This French restaurant in Doha offers delicious authentic menu prepared to perfection by our culinary experts.
Sel & Miel showcases relaxed interiors with four different seating sections including an indoor and outdoor terrace with a natural sunshine and views of the turquoise blue waters of the Gulf.
Opening Hours

Please be informed that Sel & Miel is fully committed until December 20, 2022.

As we look forward to welcoming you back soon, we invite you to discover our Festive Season offers here.