Specials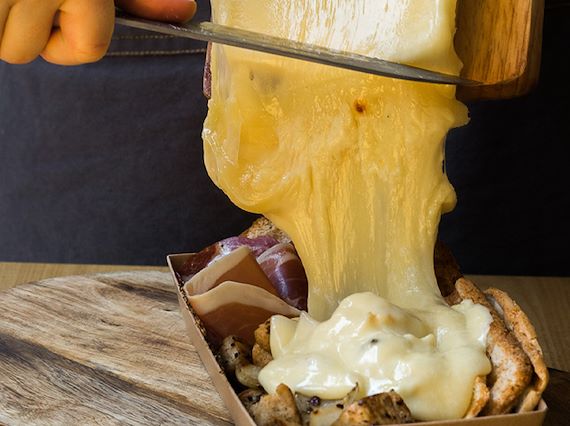 Join us at Sel and Miel's Wednesday Raclette for an endless supply of authentic French raclette cheese, cold cuts, baby potatoes and a glass of your favorite grapes; while we dive into an endless supply of good conversations and scrumptious indulgence.
Every Wednesday I 6:00pm - 10:00pm
▸ QAR 185 | Assorted platter with unlimited red or white grape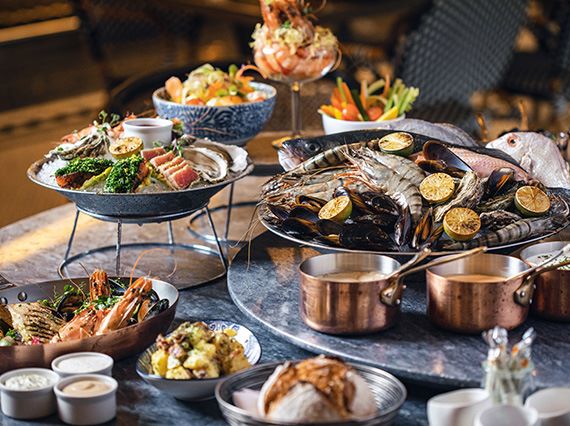 Seafood Night
Enjoy our beautiful outdoor terrace with a fresh seafood night featuring live stations, unlimited red or white grapes and soft beverages.
Every Thursday | 6:00pm - 11:00pm
▸QAR 285 per person | including unlimited red and white grape beverages
Starting from November 4th, 2021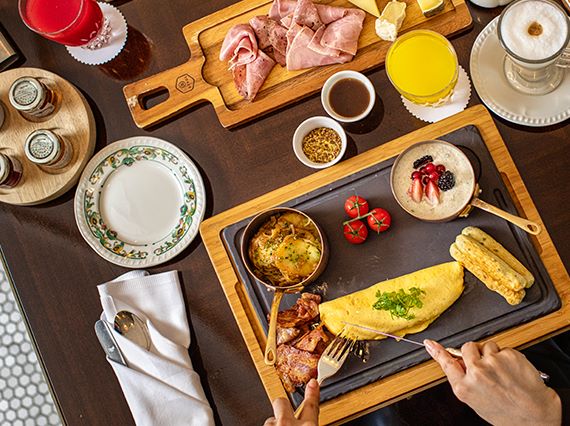 Parisian Breakfast
Sel & Miel Garden warmly welcomes you to the finest Parisian Breakfast experiences.
From homemade croissants to French toast with strawberries and freshly-squeezed juices, every Friday morning becomes a culinary journey not to be missed.

Every Friday | 9:00am - 12:00pm
▸ QAR 95 per person
Starting from November 3rd, 2021.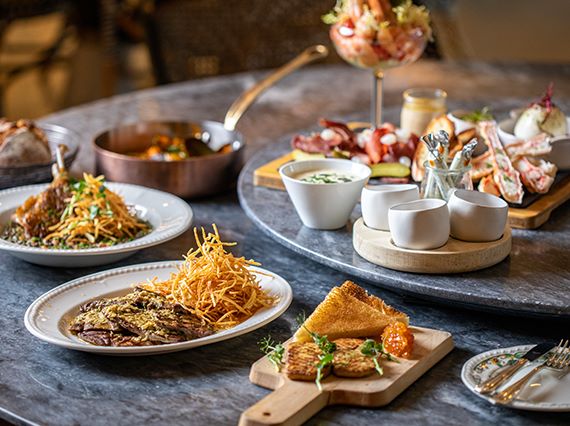 Lazy Brunch
With its modern design and gourmet roots, the Lazy Saturday Brunch adds a touch of glamour to the Doha brunch scene, featuring a wide selection of starters, hot stations and dessert stations to be shared with your friends and family.
Every Saturday | 12:30 - 3:30pm
▸ QAR 250 per person | unlimited soft and enhanced drinks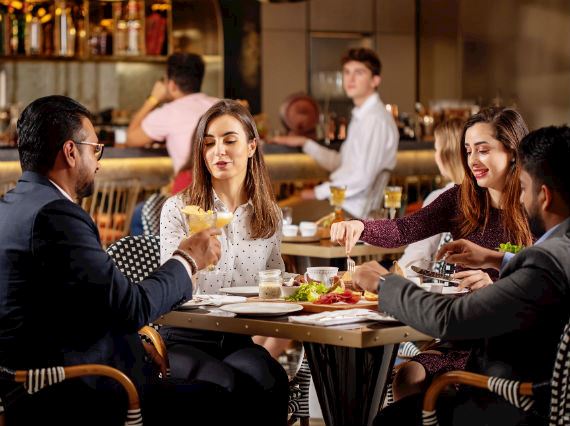 Your mid-day indulgence
A fine collection of French traditions in an enchanting setting await you at Sel & Miel. Savor a quick lunch prepared to perfection by our culinary team and continue your day on a high note.
Sunday to Thursday | 12:00pm to 4:00pm
▸ QAR 95 per person | 2-course menu
▸ QAR 115 per person | 3-course menu