Specials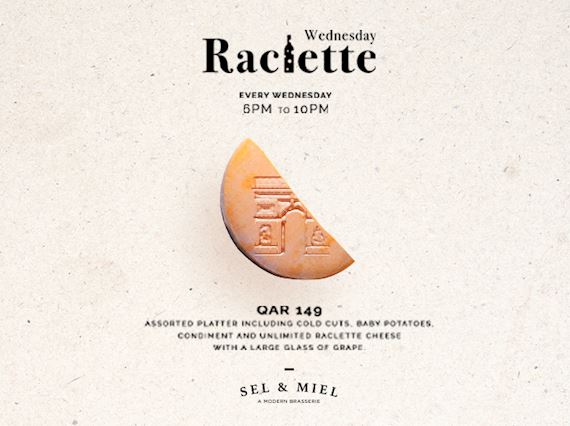 Every Wednesday I 6.00 PM to 10.00 PM
Join us at Sel and Miel's Wednesday Raclette for an endless supply of authentic French raclette cheese, cold cuts, baby potatoes and a glass of your favorite grapes; while we dive into an endless supply of good conversations and scrumptious indulgence.
QAR 149 | Assorted platter with 1 large red or white grape
January 22 - April 23, 2020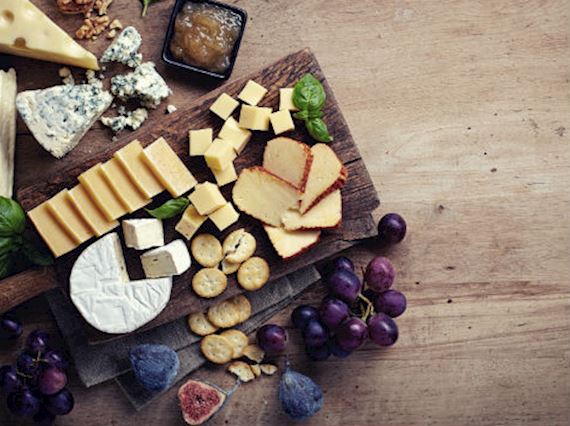 CELLAR SOCIETY
3rd Tuesday of every month | 6.00 PM - 8.00 PM
Inclusive of unlimited grape beverages served with a large selection of premium cheeses.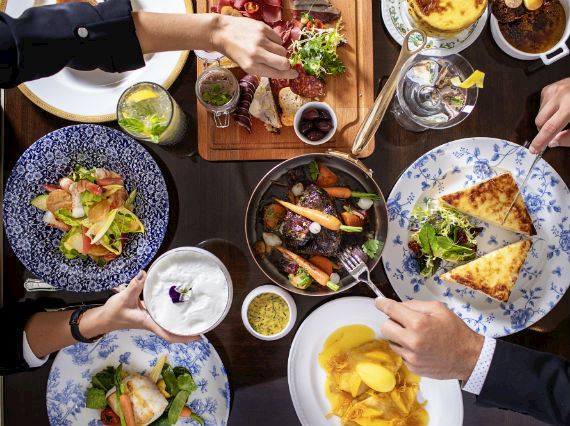 BUSINESS LUNCH
Sunday-Thursday | 12.00 PM - 3.30PM
Savor a quick lunch prepared to perfection by our culinary experts.
- QAR 95 per person | 2-course menu
- QAR 107 per person | 3-course menu
View Business Lunch Menu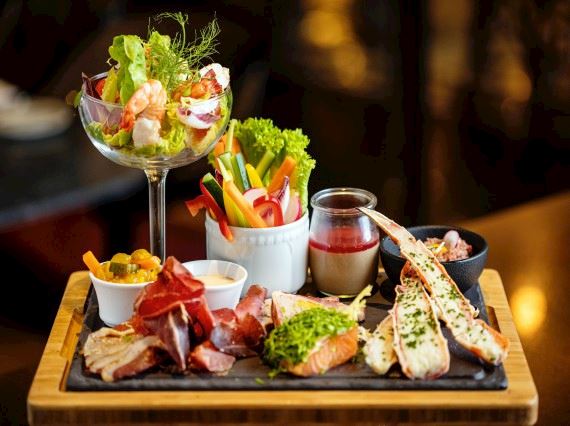 THE PARISIAN SATURDAY BRUNCH
Every Saturday | 12.00 PM - 4.00PM
Your taste buds are in for a treat as they are set to be transported all the way to Paris for an epicurean experience as well as entertainment provided by one of the city's most revered illusionists. Need to look no further, thanks to Sel & Miel's Saturday Brunch
- QAR 250 per person | soft drinks
- QAR 375 per person | enhanced drinks
Terms and conditions apply*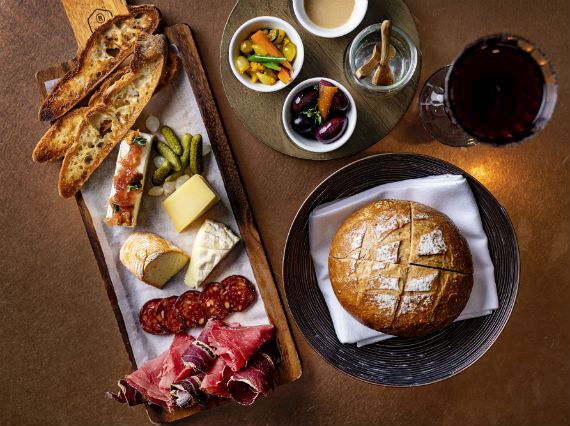 AFTER WORK A LA FRANCAISE
Daily | 5.00 PM - 8.00 PM
Inclusive of unlimited house beverages served with a French assorted platter.